G Litter Puppies
Puppies born late morning, July 28th 2014
Sophie had 6 puppies Wednesday July 9'th : 4 little girls and 2 boys (Again - what's with all the girls in our litters?). All the puppies are wheaten (tan) like their mom and data.
All puppies are healthy, active, and squeaky!.
If interested in one of these puppies, please contact:
buhunds@vali.org.
Puppies will be available to awesome homes late September to early October.
G Litter, one day old - Sophie is so happy!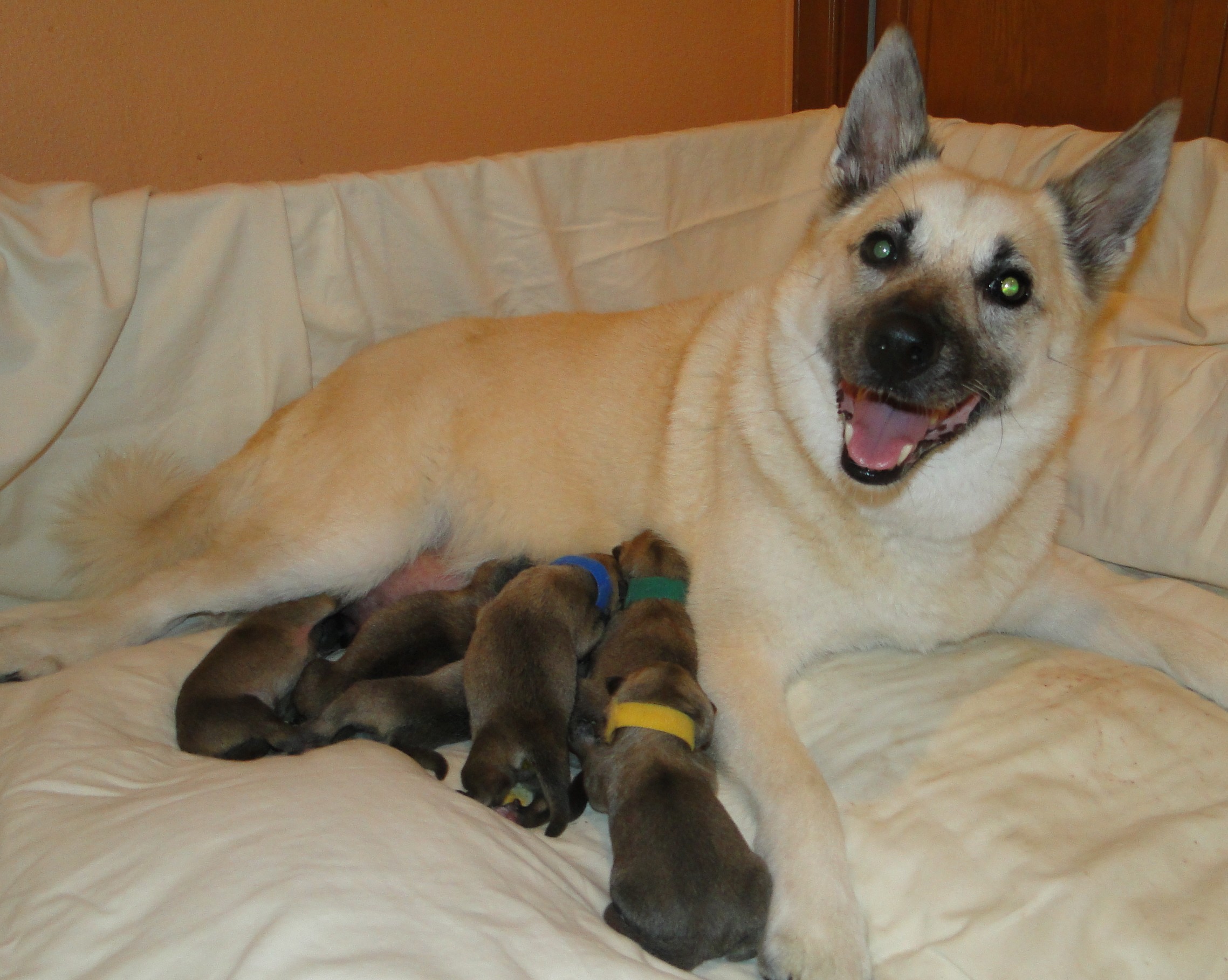 See the photo_gallery for more pictures.
Daily Weights