Norwegian Buhund Puppies Available Soon!
To enquire about puppies, pls email : buhunds @ vali.org
See the linked sites for more details on these litters.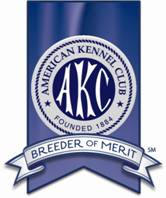 2013-2014 Pictures And Results
Our Buhunds have been doing really well. I need to add a whole bunch more info here, but some highlights of the last couple years, up to early Summer 2014, include:
Binna, a wheaten colored Buhund from our B litter, is currently the #1 Buhund in the US. She's doing pretty well in Canada too. She's the first Buhund ever to win a best of show (she has a least two now) and dozens of group placements. Amie is doing an awesome job showing her. See pictures below or on Binna's facebook site. Her sister Begie and I are doing pretty good at NADAC agility, but have yet to master the weave poles.
Chewie, a Black Buhund from the C litter is in the top 5 (top 2?) Buhunds in the U.S. He has a tendecy to beat Binna when shown outside on the grass, he's so shiny in the sun!
A whole bunch of the D litter recently got their championships.
Enya, a Wheaten Buhund, a 7 month old puppy from the E litter, seems to be taking after Binna. She's started winning majors already. A few of the E litter are also doing really well.
Both Binna and Chewie went to the 2013 Eukanaba and 2014 Westminster dog shows. Binna won breed at Eukanuba, and they both had fun playing in the snow in New York.
Binna and a few of her ribbons, including the first Buhund Best of Breed.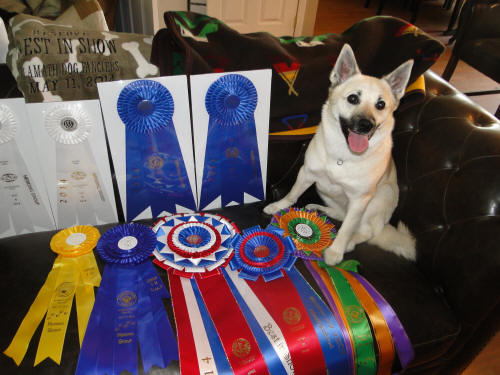 Binna and Chewie in Central Park - Westminster 2014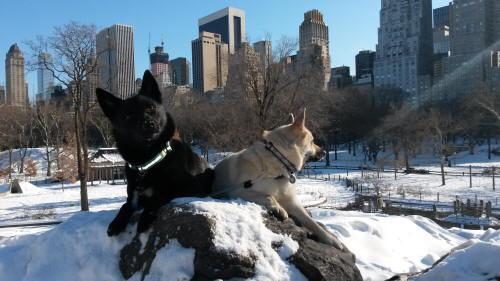 Amie and Binna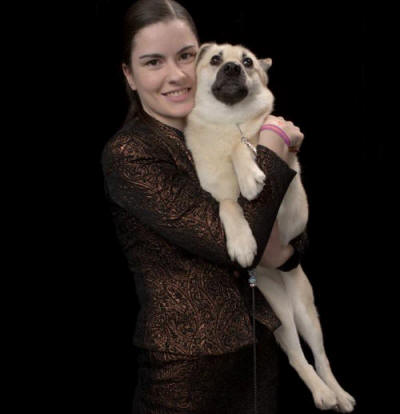 Binna waiting to go in the group ring at Eukanuba 2013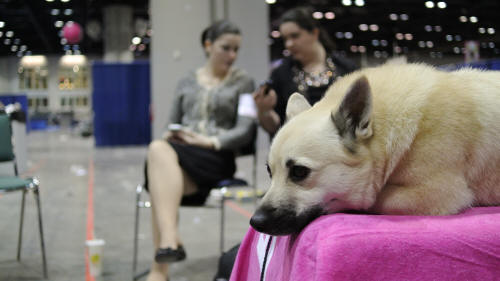 Chewie and Trevor at Eukanuba 2013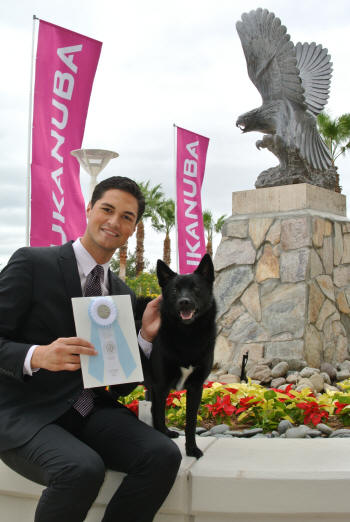 Bergie hiding from the heat after an agility trail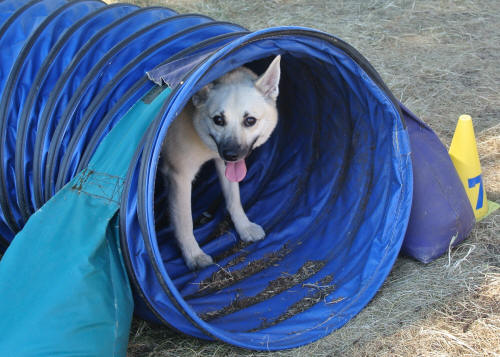 2012 Show Pictures
GCH Jotunn Bella Binna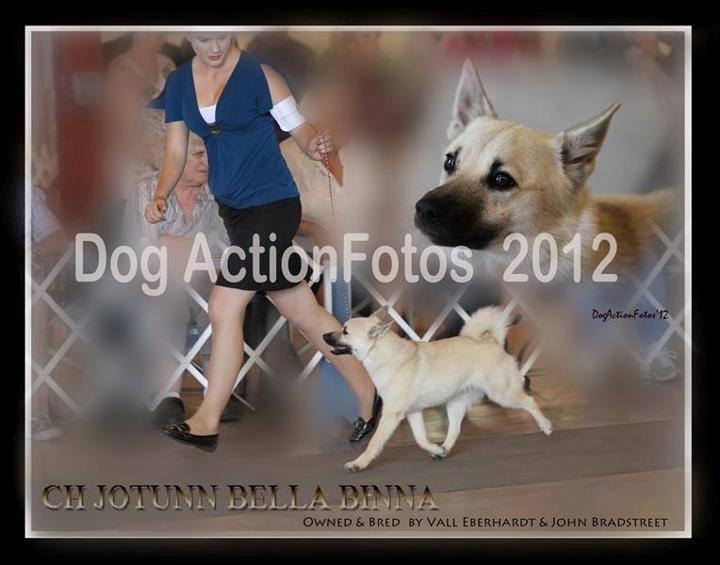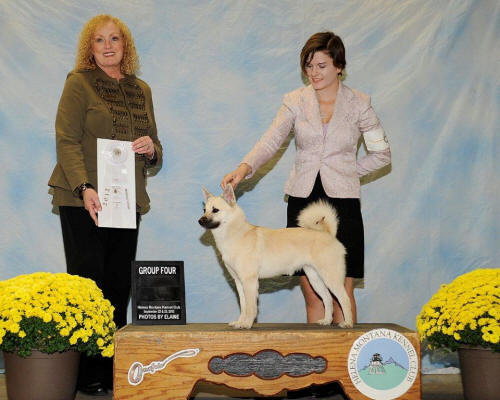 CH Jotunn Gnipa Bergitta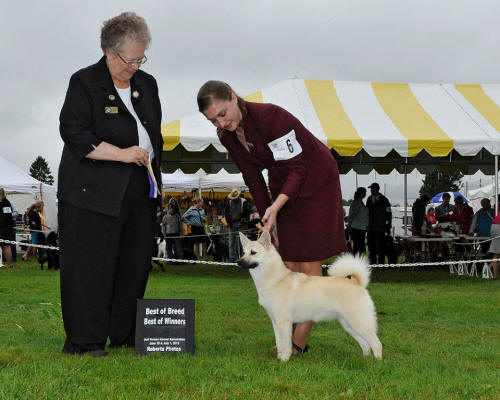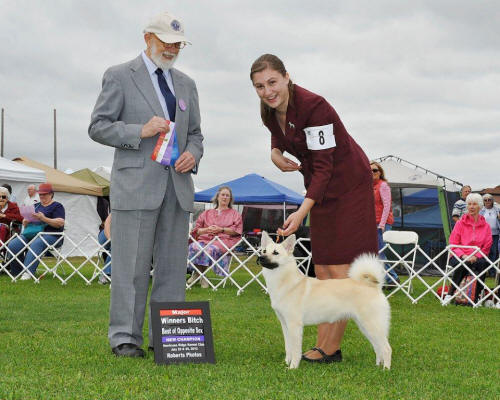 GCH Tolgens Jaeren Kaare, Sophie, Binna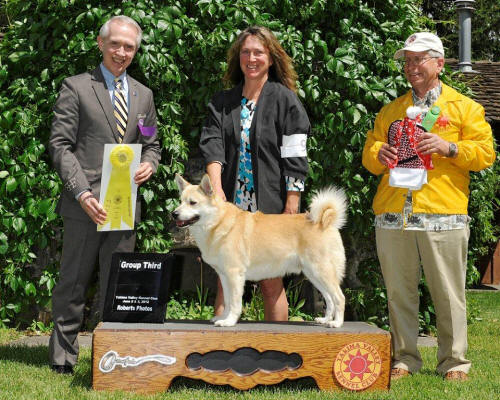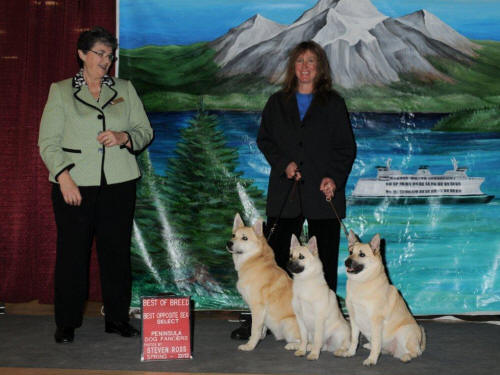 Binna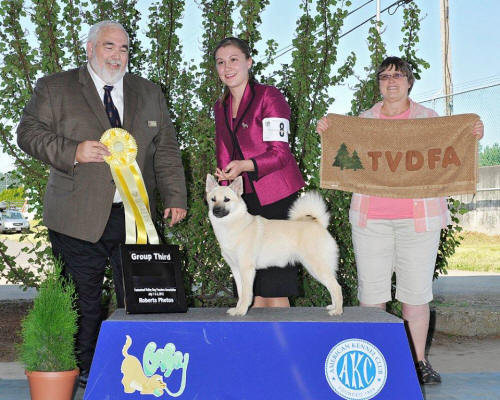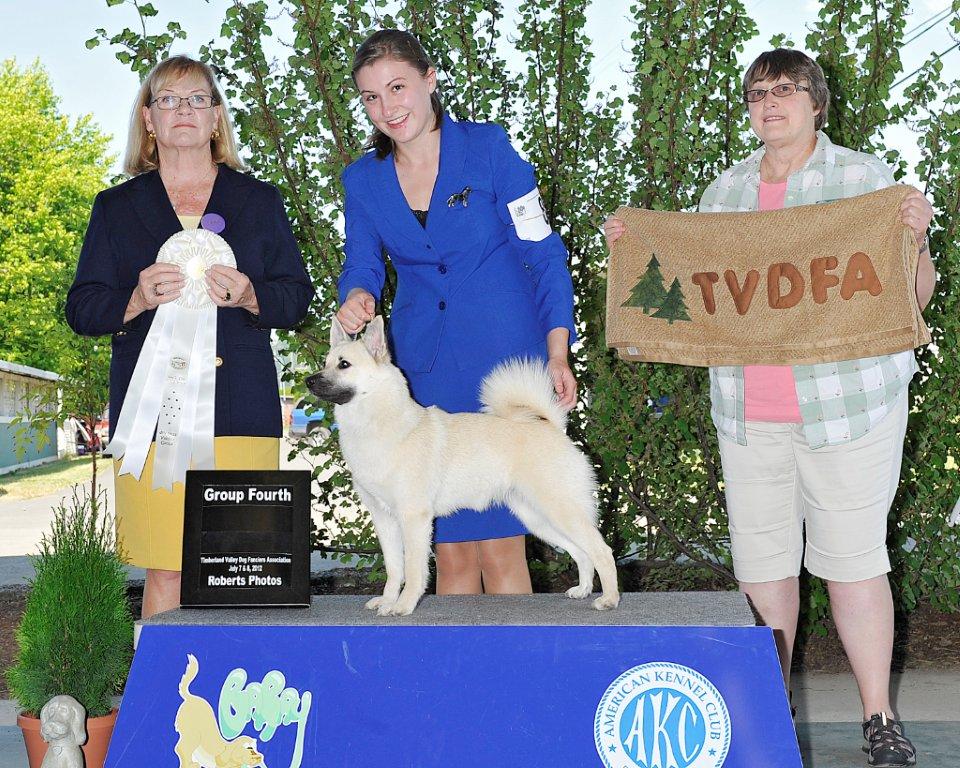 Jotunn Beowulf; Port Gamble Fjord Axsel Anders and Annika

Anders and Annika; Trollheimen Jaksi and Binna